As the workplace safety and health landscape continues to evolve, organizations must stay updated on the latest trends, technologies, and regulations. The Malaysian Society for Occupational Safety and Health (MSOSH) recently hosted its Annual General Meeting and Conference APOSHO 2023, and NeoEHS was right at the center of this exceptional event.
It was a three-day conference themed 'Moving Forward Beyond Compliance,' aimed at discussing issues and trends for policymakers, occupational safety practitioners, and employees' well-being.
APOSHO 2023: Making Workplaces Safer Together
The Asia-Pacific Occupational Safety and Health Organization (APOSHO) is a renowned annual event that brings together EHS professionals, HSE experts, and organizations from the Asia-Pacific region to discuss the latest developments in occupational safety and health (OSH). This year, APOSHO 2023 was hosted by MSOSH in Malaysia. It offered an excellent opportunity to discuss the diverse challenges faced by organizations in ensuring workforce well-being.
NeoEHS: A Leader in EHS Solutions
NeoEHS, a leading provider of Environmental, Health, and Safety (EHS) solutions, participated actively in APOSHO 2023. With its commitment to delivering top-notch EHS solutions, delegates of NeoEHS team Dr.Mohd Rosmadi, Mr.M.C.Balamurugan and Mr.M.Ch.Ramaiah showcased its EHS management software designed to help organizations improve workplace safety and promote a culture of well-being. Notably, the organizations that participated in the event expressed a keen interest in embracing digital transformation within their Health, Safety, and Environment (HSE) operations.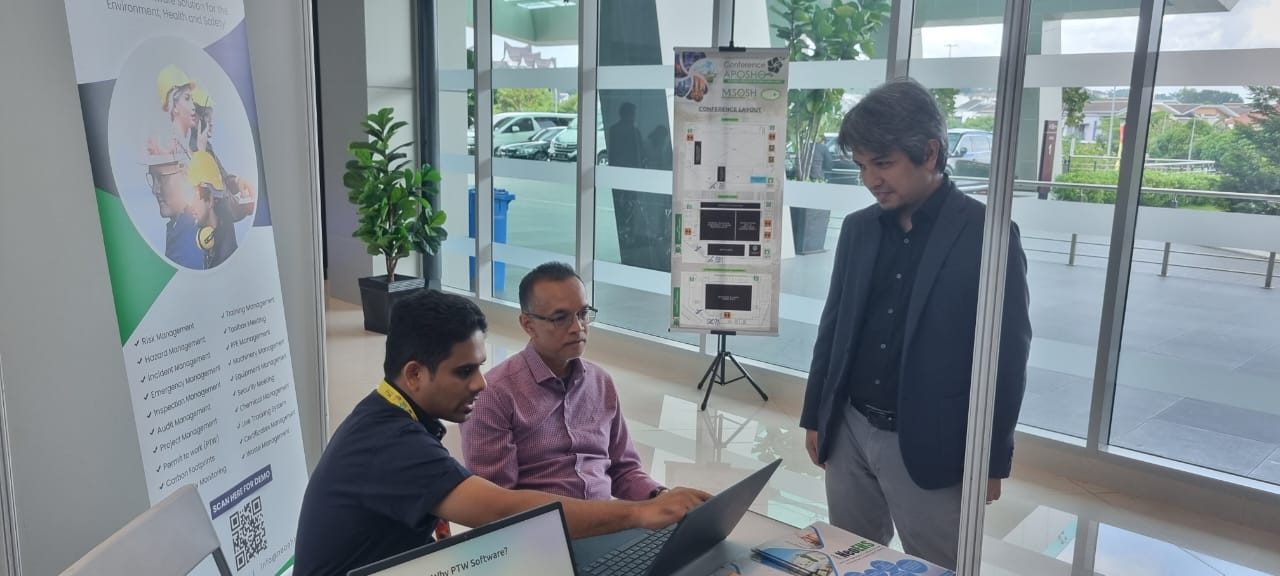 Key Takeaways from NeoEHS' Participation
Innovative EHS Solutions: NeoEHS showcased its EHS software that helps companies manage risks, compliance, incidents, and more. Our innovative solutions ensure organizations have a proactive approach to OSH, preventing workplace accidents and promoting a safer environment.
Knowledge Sharing: NeoEHS professionals actively engaged in knowledge-sharing sessions during the conference. They discussed best practices, emerging trends, and effective strategies for improving OSH within organizations. Our contributions helped attendees gain valuable insights.
Keynote Presentation: The honorable keynote address was delivered by the renowned Dato' Sri Dr.Mohammed Azman bin Dato' Aziz Mohammed, Lawrence Webb, and the Director General of the Department of Occupational Safety and Health (DOSH) Malaysia.
Networking Opportunities: APOSHO 2023 provided an exceptional platform for networking and collaboration. NeoEHS leveraged this opportunity to connect with like-minded professionals, HSE experts, and organizations that share our commitment to employee safety and health.
Global Perspectives: APOSHO 2023 was a melting pot of OSH ideas and experiences from various countries in the Asia-Pacific region. NeoEHS' participation allowed them to gain a global perspective on workplace safety challenges and solutions.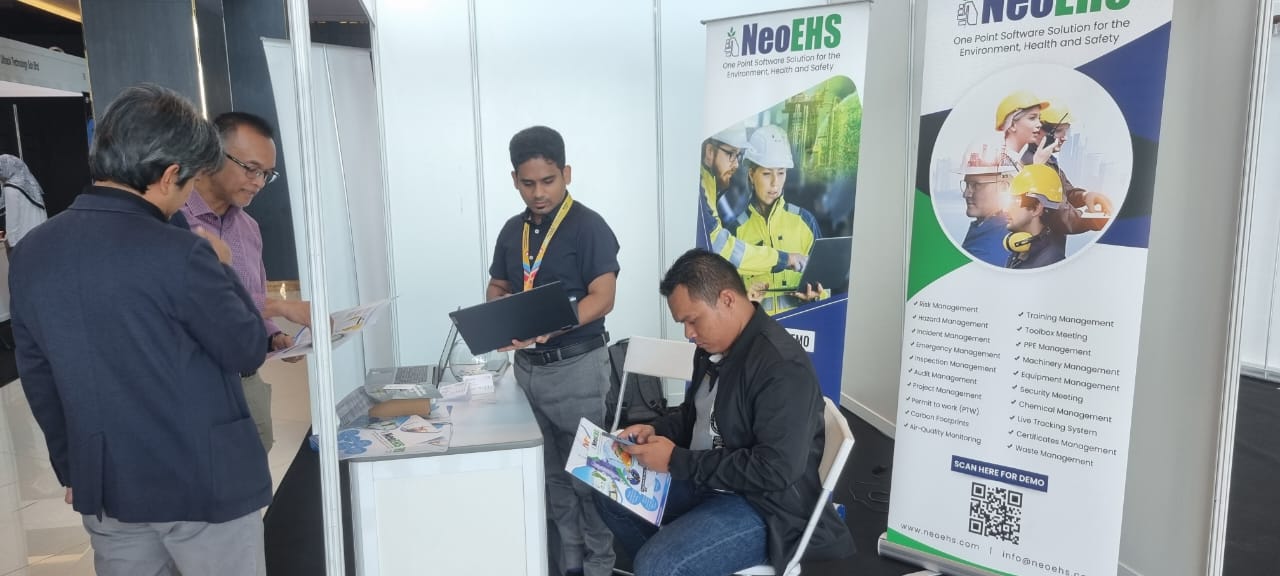 Towards a Safer and Healthier Future
Amidst an era where employee well-being is essential, NeoEHS' participation in APOSHO 2023 underscores our dedication to promoting safer and healthier workplaces. With our intuitive EHS solutions and active engagement in industry events like APOSHO, NeoEHS contributes immensely to the global mission of occupational safety and health.
As the workplace safety landscape evolves, NeoEHS remains committed to helping organizations meet and exceed our EHS goals. This is done by encouraging a culture of employee well-being and safety. Our active involvement in events like APOSHO 2023 is a testimony to our ongoing efforts to lead the way in EHS management.